Are you planning a trip to Thailand then you must read the below article. Here you will get some information for your Thailand visit so that you can get free from hassle during your visit: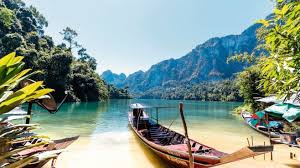 Calmly
If you want to travel to Thailand, the first thing you need to know is that it is a country with so many places to visit and so many adventures to share with other travellers or your companions can not be seen in a week visiting a different city every day, see calmly and spend the time you need to explore each city and enjoy it to the fullest, cities such as Bangkok and Chiang Mai certainly need more than a day or two of travel to feel its atmosphere and do not forget those islands that have lots of Almost virgin sites to explore.
Less is more
Something that is very true is that the more crowded is a beach or a tourist destination in worse conditions it ends up being found, at least in Thailand, so if you want to discover unspoiled beaches or beautiful coves try to inform yourself sooner or ask the locals and run away of massified destinations unless you have other interests such as the nocturnal spree because surely in Thailand you will find it and a lot.
Things you can not miss
Many times your travel may not be as long as you would like and although you want to visit every corner of the country you travel to may not be so, but if you want to take a pleasant feeling of your first trip to Thailand you cannot miss your appointment with:
• Wat Pho temple and Wat Phra Kaeo in Bangkok.
• Sanctuary of truth in Pattaya.
• A boat tour of the islands of Krabi.
• A crazy night of partying in Bangkok.
• Visit a night market in Chiang Mai.
• Give a good massage on the shore of the beach.
• Dedicate one morning to snorkelling and another to diving.